Merits are the new currency added in the update to version 1.2.52. They can be earned in multiple ways such as: Hero Expeditions, Team Dungeons, Daily Rewards and on Challenge a Boss.
Hero Expeditions - By completing Hero Expeditions from the Arena menu you can earn Honor Badges

and Merits

. The amount of those rewards depends on your might. There are no statistics yet, how many Merits you get for how much might. Visit the page Hero Expeditions for further information on the topic and how this feature works.

Team Dungeons - Defeating Team Dungeons gives player a random Mesa Chest. Every chest gives a fixed amount of Merits

depending on what level of dungeon the player completes. Merits

gained from Team Dungeons and special IGG events do not count in the Merit Rankings.
Warehouse
In this building you can spend the Merits on different rewards in the tab "Trade Merits". To see the rewards with prices and further info about the building visit the page Warehouse on this wiki.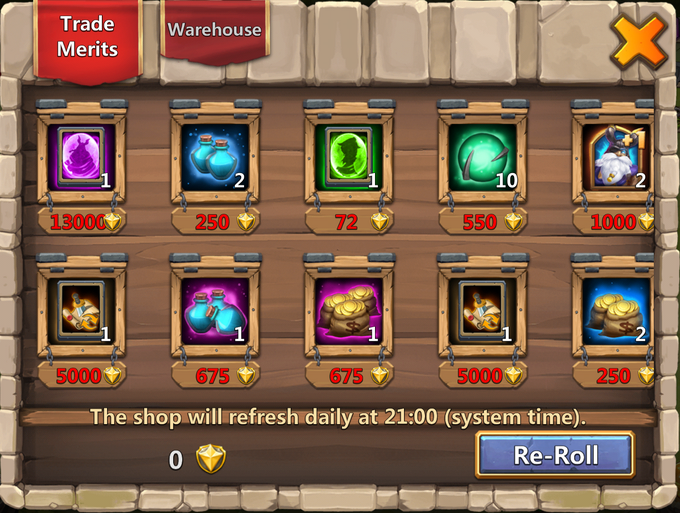 Table for the rate and merit equivalent for some items please go here: Warehouse.
Gallery
Community content is available under
CC-BY-SA
unless otherwise noted.